Bangkok Wat Rakhang Kositaram Temple of the Bell
The temple of Wat Rakhang Kositaram in Bangkok is on the west bank of the Chao Phraya river opposite the Royal Thai Grand Palace. You can take the ferry across the river to the Wat Rakhang pier.
As you get off the boat and walk down the pier look either side. Locals bring food to feed the large catfish fish that mass near the waters edge to gain merit. To be extra certain of having wishes granted, visitors buy turtles from the temple stalls and release them into the Chao Phraya River.
The Water bus express-boat pier is only a five minute walk from the Wat Rakhang temple. When you land on the pier just turn left and stroll through the Phrannok pierside market and continue until you reach the temple, passing the Supatra River House restaurant, the Ibrik Resort by the River boutique hotel, and Patravadi Theatre on the way.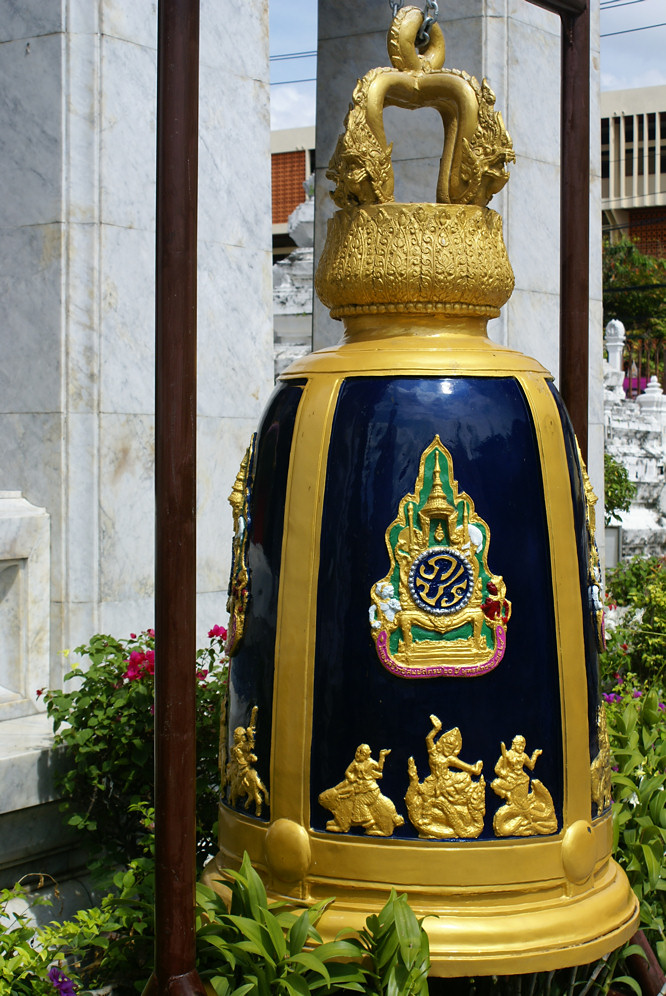 During construction work in the mid 1700's a large bell was unearthed. The temple's name means 'bell'. King Rama II had the bell moved to the Temple of the Emerald Buddha, and gave five smaller bells to the Wat Rakhang temple. These are now housed in a large bell tower in one corner of the temple compound.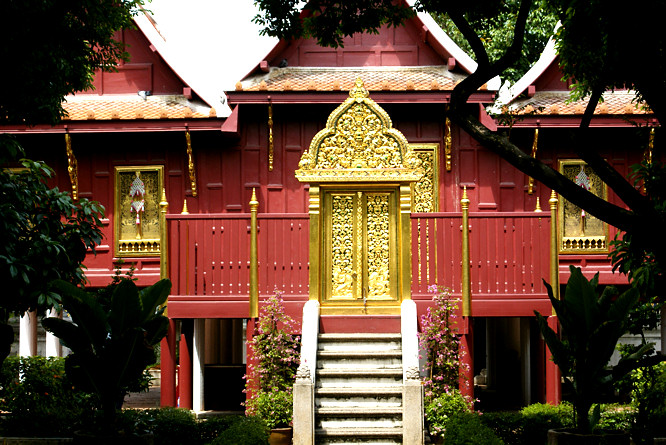 Look out for a house on stilts painted with red ochre in the grounds of the temple. King Rama I used to live in it until he moved to the Grand Palace. It is now a scripture room and contains a museum. Elaborately decorated book cases house the scriptures. It is called Ho Trai and divided into three sections; a reading room: a central receiving room and a retiring room. The front carved wood door is of exceptional beauty. Look at the 20 inch wide teak floor boards
Buy some fish food for the catfish near the Temple entrance.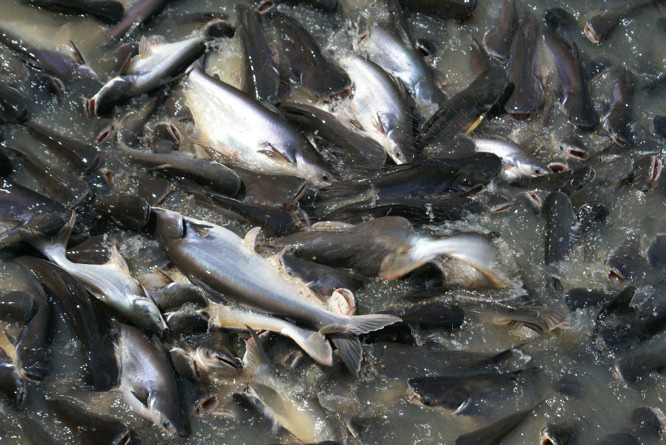 Travel books