Bangkok Wat Phra Kaew Temple of the Emerald Buddha Museum
The museum of the Wat Phra Kaeo is in front of the Dusit Maha Prasat Royal audience hall. It is housed in what used to be the nineteenth-century Royal Mint, There is a small cafe and for some strange reason a hair salon nearby. The cafe is a good place to stop and have a drink but the toilets, although clean, are not western style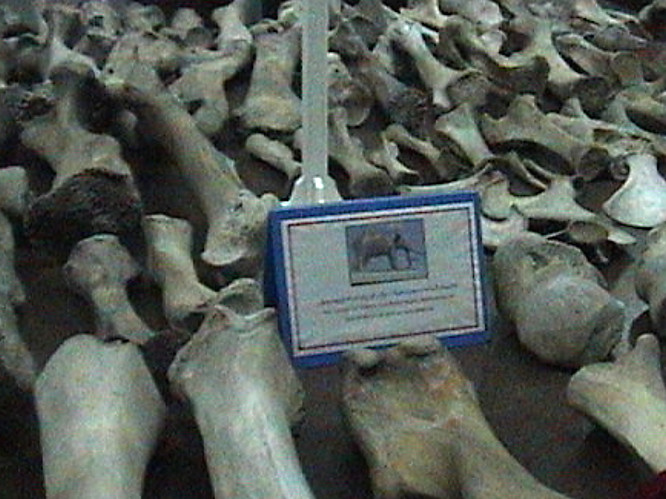 I visited the Grand Palace on a hot day so the coolness of the Wat Phra Kaeo museum was very welcome. Inside there are a variety of artefacts associated with the Emerald Buddha along with architectural elements rescued from the Grand Palace grounds during restoration work in the 1980s.
These help you get a better idea on how the Grand Palace was built. The two useful scale models of the Grand Palace, one as it is now, the other as it was when first built also give you a good insight into the development of the Palace complex.
The highlight of the Wat Phra Kaeo museum is the display of the Emerald Buddha's original costumes. On the first floor stands the grey stone slab of the Manangasila Seat, where Ramkhamhaeng, the great thirteenth-century king of Sukhothai, is said to have sat and taught his subjects. It was discovered in 1833 by King Rama IV during his monkhood and brought to Bangkok, where Rama VI used it as the throne for his coronation.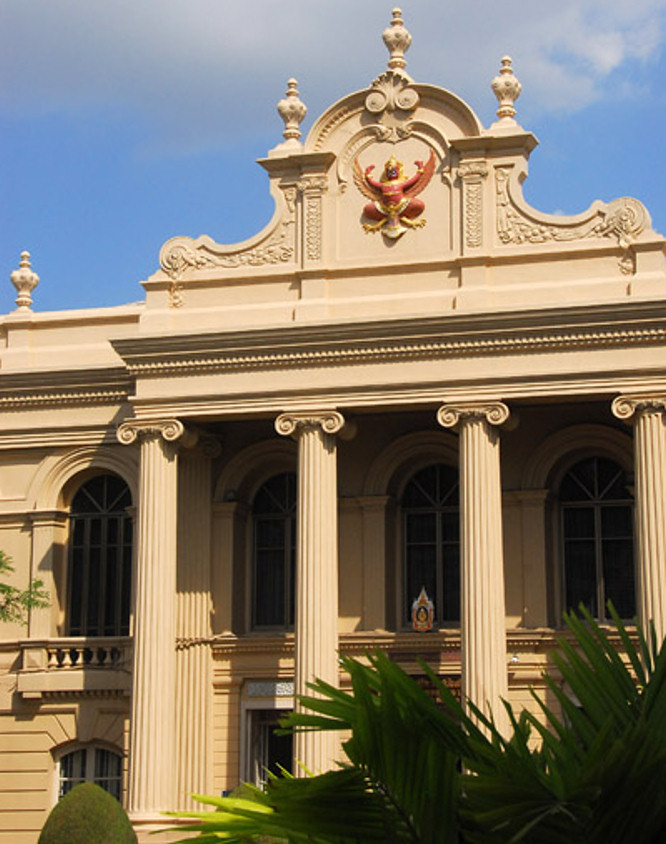 Every white elephant born in Thailand automatically becomes the property of the King. There is a strange display of bones of various kings' white elephants. It is not your normal museum. It is defiantly worth a look.
Outside the building there is an interesting collection of eighteenth and nineteenth century cannon cores, most of which were manufactured in Britain giving some indication of the closeness of the relationship between Thailand and Britain; especially in the nineteenth century. King Rama IV, (1851-1868) and King Rama V, (1868-1910) had particularly strong links with Britain which helped stabilize the Thai government and more importantly limit the expansion of colonial French Indochina land grab into Thailand's territory.
Travel books