How to avoid getting arrested whilst on Holiday
Don't get arrested whilst on on holiday or on Business. If it illegal in your country it is probably illegal in the country you are travelling to but some items or practices that may be legal in your country can be illegal else where in the world. Find out about the law before you go.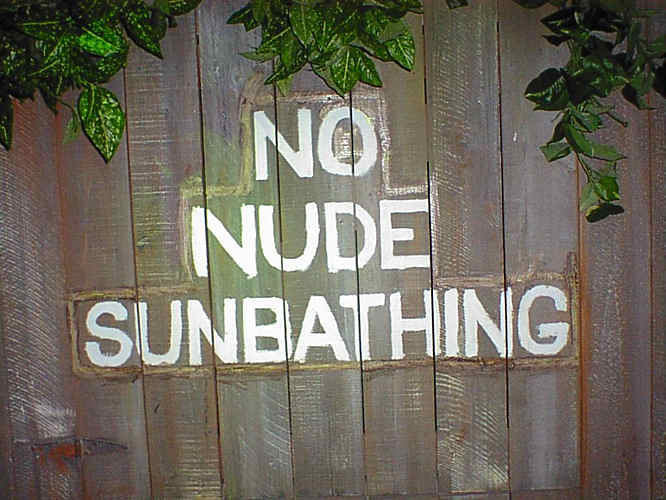 American Tourists Arrested
Many Americans get arrested in London for carrying weapons. They are found by security staff when searching bags as tourists enter different attractions. In the UK it is illegal to carry weapons or items that can be used as a weapon like a knuckle-duster or cosh. Mace, pepper spray and CS spray are illegal. Most knives are illegal.
Topless Bathing Beauties Busted
Topless sunbathing may be legal in France, Spain and Coatia. It can even seem like compulsory in some German public parks but in other parts of the world you can get arrested for outraging public decency.
This applies to popular holiday beach destinations like America, Greece and Turkey. Most Muslim countries prohibit top less bathing. One exception where this is relaxed is Sharm el-Sheik in Egypt but if you try to sun bath anywhere else in Egypt you will be in trouble.
Male tourist exposing themselves, running around naked after a drinking session or mooning can also face being arrested. Sex on the beach will defiantly get you a trip to the cells in many countries.
Lovers locked up
Thousands of western tourists now flock to the beaches in Dubai and other new Arabian holiday destinations but be aware as you can be arrested for kissing your partner and drinking alcohol in public.
Gay couple in prison
Many countries around the world still have laws making homosexual acts unlawful. In some African countries they are punishable by the death penalty. You are also in danger of being attacked by the locals.
Go to a gay friendly country for your holiday or behave very conservatively. Do not try to make a political point to these ignorant people. You will just be the victim. Yes it is wrong but the world is not perfect yet.
Taking Photos - British Plane spotters arrested in Greece
Beware of taking photographs near sensitive foreign Government, Police and Military locations as you can be arrested. Taking photographs of Police and Military aircraft and vehicles can also end up with a trip to the local jail. Be aware if you innocently take photographs of cute looking local children. If your actions are reported to the police you could be arrested on child sex offences.
Under aged drinking
In Bangkok, Thailand a female 19 year old tourists was recently arrested for being under age in a pub. In America you have to be 21 to drink at a bar unlike Europe where 18 is the norm.
Fashion Police make arrests
Wearing fashionable camouflage clothing can also lead to arrests in certain countries. In some Muslim countries the religious police can arrest you for exposing too much skin. Skirt and dress heights must not be above the knee. Hair must be covered and so must shoulders. Find out local customs and laws before you go.
Sniffer Dogs find fruit
Certain countries, like Australia, protect their food production industry from infection by legislating about the importation of fruit, meat and dairy products. At many airports you will see sniffer dogs checking you and your bag out for citrus fruits, sausages and cheese. Eat them before you land.