New York City Subway System Travel Tips
The New York City Subway system is very different to the London Underground or Paris metro. New Yorkers do not call the subway lines by their colours. They use the letter or the number .e.g. take the A train, the C train, the number 3 train.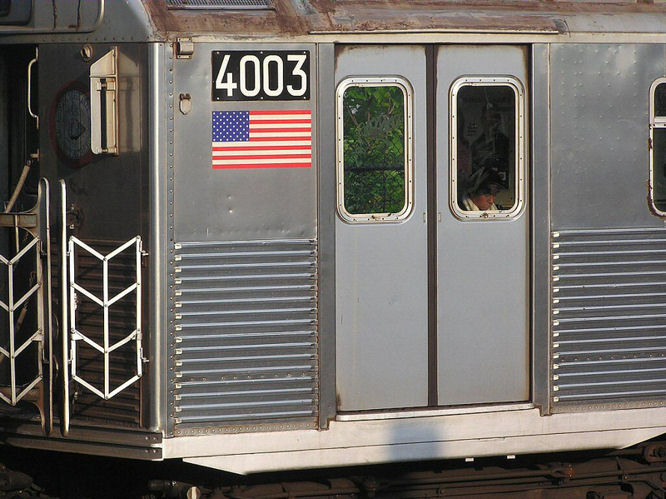 On your first visit to a New York subway station, pick up a copy of the subway map, or use the one in your guidebook. If you Google New York City Subway map your can find maps to download and print. If you own a smart phone like and iPhone there are a number of apps that you can download with the transport system showing.
New York Subway station entrances
The strangest thing about the New York City Subway is that at some smaller stations they have entrances on different sides of the road. You have to make sure you use the right one other wise you will have to walk back up the stairs to street level, cross the road and then go down the other entrance. One entrance can be for uptown, one for downtown. The secret is to check before you go down the steps. Read the signs at street level first. Larger stations, have just one entrance and you can change to the correct platform underground. Another weird peculiarity is that some stations close some of their entrances at certain times of the day. There is a light at the top of the stairs, like a globe lamppost, if it is green, the entrance is open, if it is red, the entrance is closed.
What is a NYC Subway local train and an express train?
One of the most confusing features of the New York City Subway I found was the difference between a local train, and an express train. If you get on the wrong train, like we did, you will find yourself whizzing through the station you wanted to get off at. It was an express train. It only stopped at certain train stops. There is nothing like this on the London Underground or Paris metro. It can be totally bamboozling to the uninitiated New York tourist. Before getting on a Manhattan Subway train find your start and end station on the New York Subway Train Map. Check the type of dots on the stations. You have different trains running on the same line, the local train, and an express train. An express stop is a white circle with a black outline, a local stop is a black circle. Now you can work out, what lines you need the way you want to go downtown, uptown, cross-town and can probably work out your journey.
New York City Subway ticket system
New York Subway tickets are dispensed from vending machines in Subway stations. It is an easy to use touch screen system. The bigger vending machines accept cash and credit cards. The older ones only take cash so always have cash on you. When paying by credit card it may ask you for a zip code. I just use the New York Zip code 10007. It has always worked for me so far. It is easier and cheaper to buy a New York Subway MetroCard from the vending machines in Subway station. There are various options.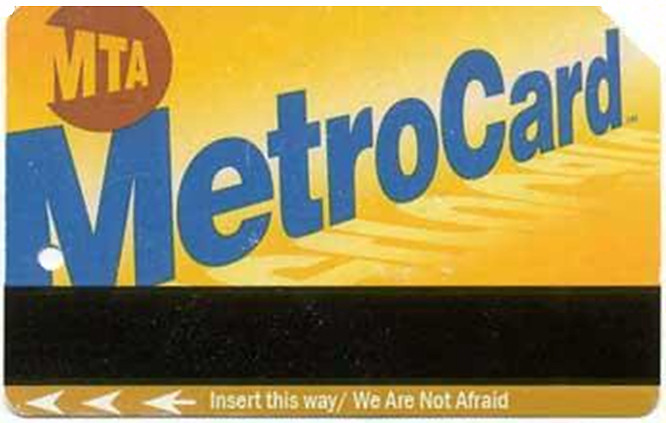 The Pay Per Ride MetroCard just loads a cash value stores it on the card. If you are going to be using the Subway a lot this could be the best option. Just tell the vending machine how much money you want to put on the card. It is a bit like London Underground's Oyster card. The Pay-Per-Ride MetroCard can be used by up to 4 people at any one time. The whole family can use one MetroCard. The first person can swipe it as many times as needed, and then the other riders can walk through the turnstile, as it knows how many people to let through. You can keep refilling it at the vending machines when it is getting low.
The Unlimited Ride MetroCard. There are two of these that are of interest to New York City tourist.
A one day Fun Pass gives you unlimited rides from the moment you swipe it until 3am the next day. Do not get one of these and swipe it at 10pm, as it will only work till 3am. It can only use it by one person at a time
There is a 7-Day Unlimited Ride MetroCard. This is the best option for trips over 4 days. There is also a 14 day New York City MetroCard for those staying longer than 7 days. They can only use it by one person at a time.
Bear in mind, that if you want to use the AirTrain at the airports, you can't use an unlimited ride card for that segment.
How to use the New york City Subway MetroCard
The MetroCard is thin plastic, and has a magnetic strip on it. You swipe it as you walk forward to the gate. Make sure you hold it firmly, and with the arrows facing you as you swipe. Put it deep in the card reader and do not swipe too fast. A green GO will light up when the turnstile is unlocked and you can go through. If the display says SWIPE AGAIN, do as it says until you get the green GO light. Do not work use your MetroCard at another turnstile, as it might have already deducted your fare off the card. Ask for help from the staff. If you're using a Pay Per Ride MetroCard, the display will tell you how much you have left on it.
Do not break the New York Transit System laws
There are a lot of New York Transit Police around in the subway system to make sure your journey is safe. They can also fine you if you break the rules. Do not drink alcohol, smoke, drop litter, write graffiti or beg for money. Use your head phones as listening to loud music is forbidden. You must not take up more than one seat, but you can place a package or bag on the seat, as long as no one else wants it. Do not place your feet on the seats. The fine can be $100, or even a jail term of up to 10 days.
Travel books