How to buy cheap Train Tickets in Britain
Always try to complete your journey using one train company. Try to avoid changing from one line to the next if possible. Train journeys booked in advance on a single operators system are often discounted. This does not happen if two companies are involved. Subscribe to their business e-mail newsletters so you can find out about special deals.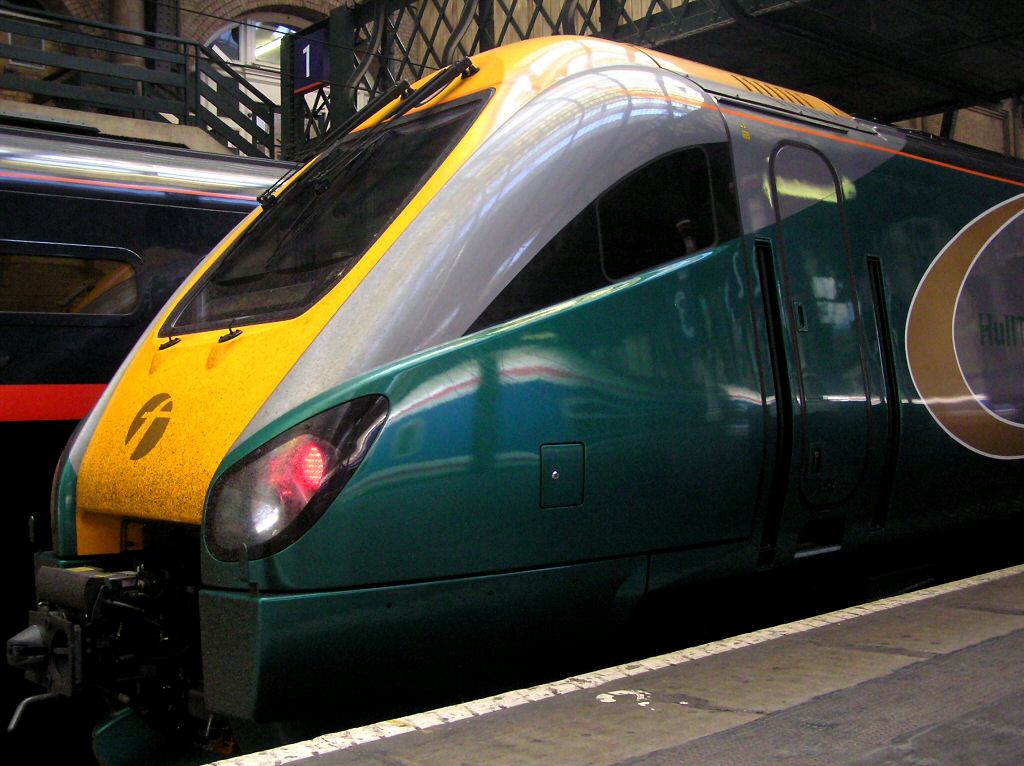 Buy cheap train tickets with www.thetrainline.com
The earlier you book the cheaper the tickets will be. Work out the date 12 weeks before you want to travel. That is the day you should book your tickets to get the best chance of a good discount. On the commuter routes there is a lot of competition to nab these cheap train tickets. You have to be quick so get up early and have your computer warmed up.
The reason that they are only released 12 weeks in advance is because it is part of the contract Network Rail has with the Government. They must issue a railway timetable 12 weeks in advance. Network rail are the people that run and maintain the lines. There are a number of different companies that run the trains that use the rail system.
They are the ones that release the advance cheaper rail tickets. If you subscribe to thetrainline.com's ticket alert e-mail system you can get notified as soon as the tickets you want become available.
The National Rail Enquiry website has page which shows you what day advanced tickets become available. http://www.nationalrail.co.uk/times_fares/ticket_types/44703.aspx
Even if you have left it late and last minute to buy your rail ticket still check out www.thetrainline.com website to see if there are still any advance cheap train tickets available. You might be lucky. Twice I have done this and saved a lot of money.
I had to go to Birmingham for a meeting arranged the day before to sort out a problem that had occurred with a customer. The price of the ticket at the station was £70. I managed to buy the ticket for £28 using the website even though it was only 16 hours before I had to take the train.
Split your journey up and buy two singles to get a better deal
What am I talking about I hear you saying. London to Durham any time return cost £266 in the middle of December. London to York cost £21 single. York to Durham single cost £15. Total £36 to get from London to Durham. Durham to London also only cost £36 using two tickets for the same journey.
I know it is silly but it is legal. It just takes you a few more minutes searching on the internet to save you money. In this case a saving of £194.
You can also use split train tickets to make savings when you have to leave on a train during the most expensive peak time normally during the rush hour. I had to get the early train to Liverpool.
I found out that I could reduce the cost of the train ticket by only buying an expensive peak hour ticket to Birmingham. By the time the train got into Birmingham it was no longer peak time rush hour so I purchased a much cheaper non-peak time ticket from Birmingham to Liverpool. Sneaky huh!
Should you buy a return ticket or two singles?
The answer is different in each case. Always run two searches. Search for the cost of a return ticket then run the same search but for two single tickets, one to your destination and one back home again. Compare the total price and book which ever is the cheapest. Try the best fare feature on www.thetrainline.com.
Buy cheap train tickets with other websites
Virgin Trains that run trains on the west side of England and up into Scotland use their website called Virgin Fairfinder to help customers find the cheapest ticket available. On the other side of the country East Cost Trains and Cross Country Trains us their websites to try and help customers find the cheapest train tickets available on their networks and beyond.
Raileasy is a website that like thetraineline.com can be used to find the cheapest tickets available. It is good to compare the different websites to find the best deal. Beware of the additional cost of booking fees on some of these sites. Many train operators offer travelers the cost of their journey back if they have been delayed for more than 30 min. Check to see if you can get a refund on www.trainrefunds.co.uk
Megatrain cheap train tickets www.megabus.com
The Megatrain website (megabus.com) is run by Stagecoach, owner of South West Trains, East Midlands Trains and Virgin Trains. This is not a budget ticket small company. It is run by the big train companies as a clearing house for unsold single fare seats. Some times you can get really cheap train tickets as low as £1. Yes you did read correctly.
The big train companies will sell you a train ticket for one british pound coin for routes across England and Scotland. The only catch is there is a booking fee of 50 pence and you may not be able to get a return ticket at the same price. Fares from £1 include London to Liverpool, Carlisle to Birmingham, Southampton to London, London to Bath and Glasgow to Preston.
You can normally buy discounted advanced train tickets when they are release 10 - 12 weeks in advance. The megatrain tickets are only available 45 days in advance. The very popular route cheap tickets are sold within hours of release. If you are planning a journey set your calendar alarm to remind you to log onto the Megatrain on the ticket release day to make sure you get the ticket you want.
Megatrain also sell very cheap coach tickets so make sure you tick the travelling by train box. If all the train tickets have gone check out the cheap coach tickets for the same location. If the Megatrain ticket does not go to exactly where you want buy a ticket as far as you can go and then buy an advanced ticket from that station to your destination.
It will work out cheaper than buying a direct ticket. For example if you wanted to go to Inverness in Scotland from London the cheapest direct ticket I could get in advance was £123 in January. I took a £1 Megatrain ticket to Glasgow and then booked a £40 advanced ticket Glasgow to Inverness. Total cost £41 a saving of £82.
With Megatrain you can get cheap train tickets from London to the following destinations, Glasgow, Edinburgh, Carlisle, Oxenholme (near the Lake District) Preston, Warrington, Liverpool, Runcorn, Crewe, Stafford, Derby, Birmingham,Sheffield, Chesterfield, Nottingham, Norwich, Peterborough, Loughborough.
To the West of London on South West trains you can go to Bath, Bristol, Exeter, Salisbury, Weymouth, Poole, Bournemouth, Southampton, Portsmouth, Havant, Yeovil, Honiton and Axminster.
European Train tickets on the TGV and ICE Train Intercity Express
A good website to buy cheap train tickets in Europe is www.raileurope.co.uk