Check transfer costs when using budget airlines
If you use a budget airline for the cheaper ticket be aware that there may be some additional costs involved in getting to your destination because they use airports that are cheaper and sometimes many miles from where you want to go.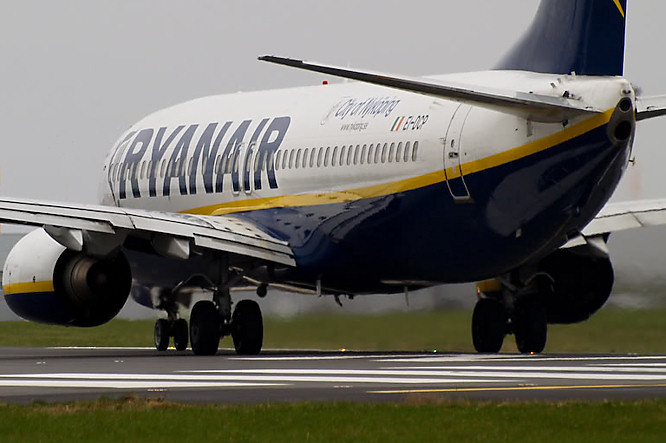 Do you know how far away the airport is to the city centre?
I booked a flight to Oslo with a budget airline. It was a day trip. The ticket prices were very cheap. I would have enough time to visit the Viking boat museum, look around three fly fishing shops as well as enjoy a few beers sitting by the side of the fjord. My ticket said London to Oslo on it. What I forgot to check out was which Oslo airport.
This company used Oslo Trop airport. It is 68 miles (110km) from the centre of Oslo. We all know Norway is expensive but the I was shocked at the 300 kroner (£32) airport transfer return coach ticket.
That was more than my return plane ticket. What was more annoying was that it took nearly two hours to get into the city due to road works and the Oslo rush hour.
Time wasting
Oslo is not the only destination you have to be careful about. If you are looking at going to the Munich October beer festival many budget airlines use Munich West Airport at Memmingen. It is nearly the same distance away from the city centre as Trop is to Oslo.
Munich is 70 miles (112km) from Munich West Airport. Why do they insist on calling it Munich airport when it is so far away from the beer drinking capital of Bavaria. It is incredibly frustrating but very common.
It is not just the smaller airports that waste your time. Getting to Manhattan from JFK or Newark can take between one to two hours depending on the time of day. Iceland's Reykjavik airport is miles away on a barren black larva field in Keflavik.
Barcelona's main airport is relatively near to the city and the new metro train whisks you to the centre of town quickly, but you are not so lucky if your plane lands at Barcelona Reus airport or Barcelona Girona airport as they are both 58 miles (94km) away from Barcelona.
Here are a list of some more airports and the distance away from the city they serve: Frankfurt Hahn airport 68 miles (110km); Stockholm Skavasta airport 59 miles (95km); Stockholm Vasteras airport 62 miles (100km) Paris Beauvais airport 55 miles (88km); Dusseldorf Weeze airport 50 miles (80 km); Tokyo Narita airport 37 miles (60km); Verona Brescia airport 33miles (53km); Milan Bergamo airport 31 miles (50km)
Good airports to fly to
Bangkok airport is to the west of the Thailand capital but is very well served by fast motorways outside the morning and evening rush hour period and a new train. The metered taxis are fast and cheap.
Berlin Airport is quite a distance from the old city centre but it is connected to the railway system that quickly gets you into town. London Gatwick airport, London Stanstead airport and London Luton airport are outside London but they all have quick transport links to get you into the centre of the city between 30 and 60 minutes.
Here are a list of other good airports to fly to and the distance they are from the city centre: Dublin 8 miles (13km); Vancouver airport 8 miles (13km); Edinburgh airport 8 miles (13km); London City airport 6 miles (10km); Warsaw airport 6 miles (10km); Lisbon airport 4 miles (7km); Honolulu airport 4 miles (7km); Mexico City airport 4 miles (7km); Bucharest airport 4 miles (7km); Taipei airport 3 miles (5km); Salt Lake City airport 3 miles (5km); Hong Kong airport and George Best Belfast airport are practically in the city