The Nairobi to Lake Nakuru Road Kenya
I wanted to visit Lake Nakuru National Park to see its wildlife. Nakuru is north of Nairobi. The main north south road offers some stunning views of the African Rift Valley. As you drive higher and higher the land changes from tropical jungle to conifer pine forest with grass meadows full of grazing sheep and cows.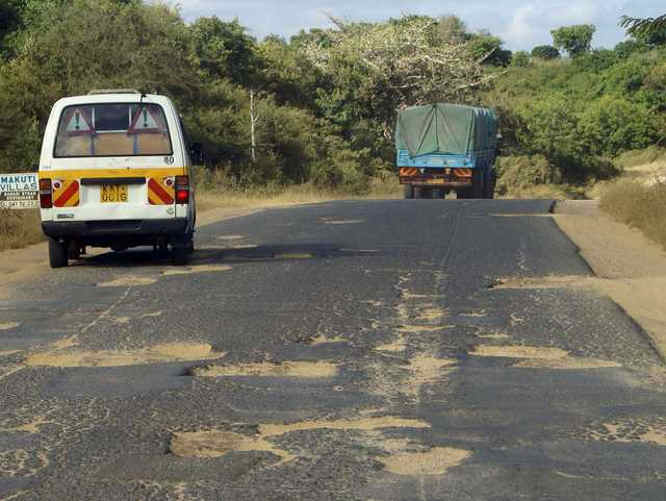 Local stalls offer sheep fleece bed throws, fluffy slippers and warm fleece clothing. You expect these type of goods to be sold in the tourist craft shops of the Welsh and Scottish Mountains not in Africa
The main road deteriorates rapidly when it starts to descend the eastern cliff of the Rift Valley, just after passing the Kenyan Rifles Army Camp. The road has disintegrated leaving little islands of tarmac and huge potholes. Passing heavy lorries throw up tons of dust. You need to put your headlights and rear fog lights on during daylight, to be seen in the clouds of thick yellow dust.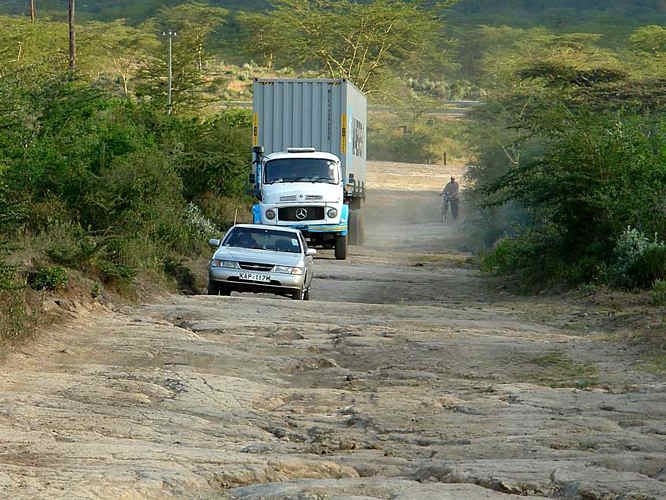 Maintaining a good breaking distance from the vehicle in front is critical. This was the only time I wished our classic Range Rover had air conditioning. The dust got everywhere. All I could do was close the windows and air vents. It became very hot and sweaty. It was a very challenging, bumpy bone shaking, drive.
You had to be vigilant to avoid grounding and oncoming traffic in the middle or on the wrong side of the road, as other drivers coming in the opposite direction tried to driver around three foot, deep holes. On the African rift valley floor the road surface gradually returned the nearer we approached Nakuru. A new tarmac road is being built by Chinese contractors but no completion date has been released.
Travel books