Packaged Deal Holiday Advice
My name is Craig Moore and my hobby for the past 35 years is travelling. Here are a few tips to help you plan your next adventure. One of the good points about using a tour operator to book a package deal is that it comes with ATOL protection.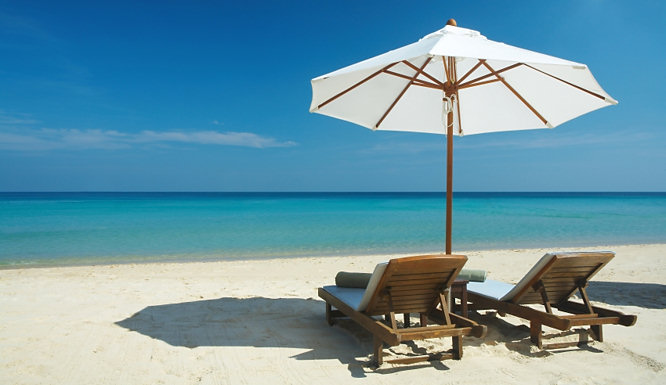 If the company goes bust, you'll either get a refund or a flight home if you are already there. Unlike flights booked via a scheduled airline's website. If they go bust you have to find your own way home.
Your only refund come back will be from your credit card company. NEVER use a debit card to book a holiday. If you do you will not have any protection. Companies that organise package holidays can get extra discounts from hoteliers because of the volume of customers they deal with.
Booking a DIY holiday to popular resorts can be more expensive. Package deals are normally the cheapest option for 7, 10 or 14 days away in a traditional holiday destination.
You are better off booking your own flights and hotel if you are going on holiday for a none standard length of time to a more unusual location. To get the best package holiday deal the later you book the cheaper they become, but you may be left with limited choice.
Yet if you can't book late, book as early as possible, normally nine months in advance, as some companies offer early booking discounts. This is more suitable to families who need extra features like creches and kids activity clubs.
About ten weeks before the departure date holiday companies begin to panic if they have not sold all their holidays. They have already chartered planes and reserved hotel rooms. They lose money if they cannot find a holiday maker to occupy them.
The later you leave it the more desperate the companies become to off load these packages. You will find the prices drop further. If you are flexible about where you go you can pick up some great last minute deals
The time you choose to go makes a big difference to the prices you pay
If you can take a holiday outside peak times when the kids are at school, family destinations like Florida are cheaper. I am still amazed at how many people do not research the weather patterns of the places they want to go to. If you don't you can have your whole holiday spoilt.
I keep hearing British tourists complaining about getting caught in a Hurricane or the fact that it kept on raining during their last trip to Disneyland Florida or to a Caribbean Island during the summer.
It is the tropics. That is what happens in a Tropical climatic zone. Other locations around the world also have wet seasons which can spoil a holiday. If you do not mind the rain going during the wet season can be a lot cheaper.
If you can put up with an afternoon shower every day you can get a very good bargain and the tourist sites will not be as crowded. If you prefer the heat to be a bit cooler, very hot summer destinations can be cheaper in the winter.
Before you make a choice of where you want to stay spend a few minutes on the internet and found out what the weather is like at that time of the year.
Location Location
I have had some cheap holidays by staying in once very popular destinations that are no longer chic. I use it as a place to stay and explore the mountains and countryside that surround it. Places like Torremolinos in southern Spain is an ideal example. It now has too much hotel capacity and therefore cheap holiday rooms.
It is an ideal location for trips to the beautiful inland cities of Ronda, Granada, Gibraltar, Cordoba Servile. Places that used to be in a trouble zone that are now peaceful want to attract tourists back, Great deals can be had in these locations.
Have you tried to haggle the price of your package deal down?
I am not going mad. Yes you can get a cheaper deal on your package deal by haggling. The same holiday package deal is sold by different travel agents at different prices. You can play one travel agent off against another.
You need to to find the travel agent who is willing to sell it to you for the least amount of money. Haggling works best for late deals from well known travel agent chains. Find out the average price for that holiday. Use the Internet on a comparison site like www.travelsupermarket.com www.travel.co.uk or www.Teletext.co.uk
You can't haggle using the internet. You have to talk to real travel agents. This is when TV's Teletext is great. It lists cheap package deals and the name of the holiday travel agent selling the holiday. It is split into world regions. You can also find them listed in the Sunday newspapers.
When you have spotted a package deal holiday you are interested in for the correct benchmark price phone up the travel agent and record all the details on a piece of paper. I have found a two weeks tropical beach holiday in Sri Lanka at the five star Hotel Paradise half board for £420 leaving in two weeks time (including all fees, transfers and taxes). The brochure price was originally £550
Now the object of this exercise is to get exactly the same package holiday for a cheaper price. On the same bit of paper I have recorded all the travel agents who specialise in the same location. It is very important to stay polite and charming throughout this haggling process.
Phone the first travel agent on your list. Tell them that you have been quoted a price on a package holiday. Let them know the details and ask if they can beat the price. Quote the price as a per person price not total cost as any discounts they offer will seem to them to be less. They knocked £30 off the price so the total was now £390.
I checked that this included all the fees, transfers and taxes. I recorded the member of staff's name and any quote reference number. I then phoned up the next company on the list and told them about the £390 price I had been quoted and asked if they could beat it. I carried on phoning four more travel agents until the final haggled down price was £279. A saving of £142.
If you multiply that by a family of four the total saving was £568. Not bad for just the cost of a few phone calls. The more expensive the package deal the bigger the potential savings. Look out for companies that advertise 'beat any price'.
Once you have reached the bottom of the price floor and no one will lower the price you may get a few extra pounds off if you phone one of these companies as a last resort. Do not be surprised if you find out that this is just a marketing ploy to attract custom. You may be lucky to find one that will do as the advert says.