Yellowstone National Park
Yellowstone National Park, high in the rocky mountains, is one of nature's unique wonders of the world. It is formed by a number of massive, giant calderas. These are sunken volcanic craters. The park sits on top of a huge reservoir of red hot magma that drives the dramatic geysers, hot pools, bubbling mud pools, pots and caldrons.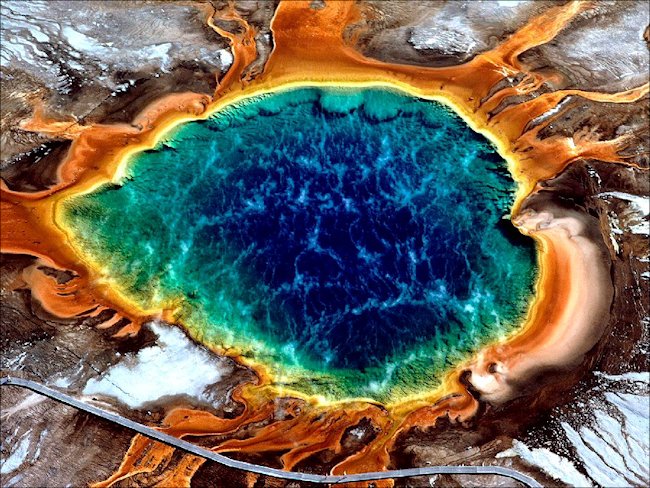 If it ever erupts one day scientist believe it will trigger another ice age. The road system inside Yellowstone National Park is like a figure of 8. Spend a day touring the geothermal features, such as Old Faithful, of the bottom circle and another day touring the volcanic features of the upper circle.
If you are luck you may be able to view wildlife such as grizzly bears, black bears, moose, elk, bison or buffalo. You may also want to try a hiking, camping, horseback riding, white water river rafting, bird watching, boating, climbing, fly fishing, kayaking, canoeing or join in a ranger-led nature walk. Make sure you take lots of film discs and batteries for your camera.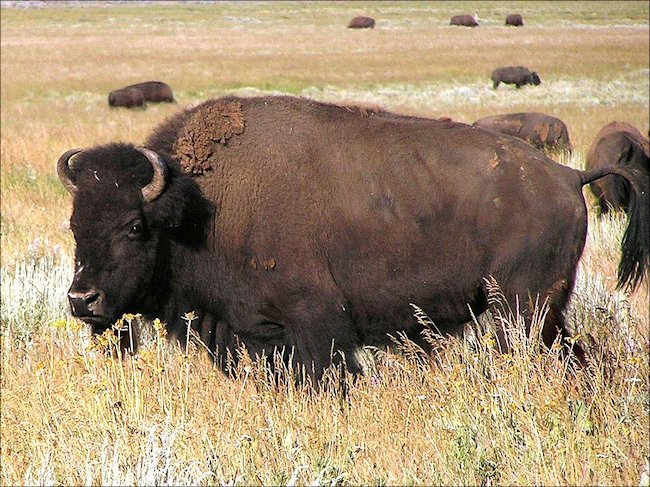 Getting to Yellowstone National Park
My favourite way of getting to Yellowstone from Europe is to get fly to Salt Lake City, the nearest international airport. Get a cheap flight to New York and then catch an internal flight from a budget airline. It is cheaper than getting a direct flight. You could also spend a few days in New York to get rid of your shopping habit before reaching the great out doors. From Salt Lake City drive to Jackson Hole. On the way drive over the salt lake and stop at Antelope Island State Park for your first chance to see buffalo.
Travel books