Galle Lighthouse and Utrecht Bastion
In the far south east corner of the ancient fort of Galle you will find a bastion named after a large town in central Holland called Utrecht. It differs from the other 14 defensive bastions that comprise the ancient walls of Galle Fort in southern Sri Lanka because it is where the Galle Light house was built along with the central defensive magazine that served the gun emplacements.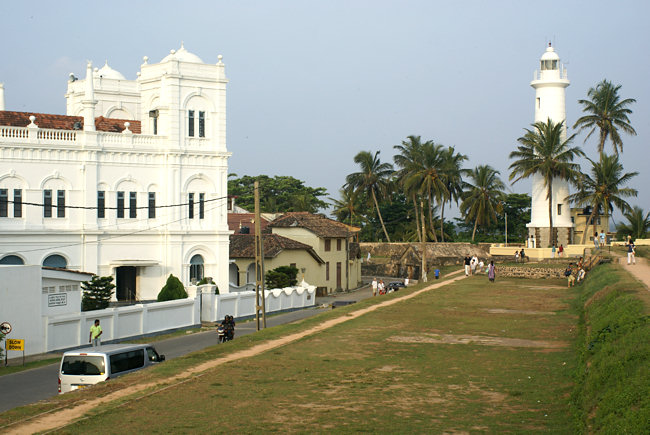 Galle Lighthouse and Utrecht Bastion in Sri Lanka
It is an attractive location set amongst the crashing waves of the Indian ocean and the palm trees. To add the the spice of exotic flavours the large white building you can see in the photograph opposite the lighthouse is the Fort Meeran Jumma Masjifd Mosque.
The grass platform is where the defending soldiers would have paraded and used the embankment as cover when firing on attacking enemy. If you want to climb to the top of the lighthouse go to the nearby Gem store and ask for the Light House keeper. The 18 meter high Light house was built by the British in 1938 on top of the old Dutch ammunition magazine warehouse.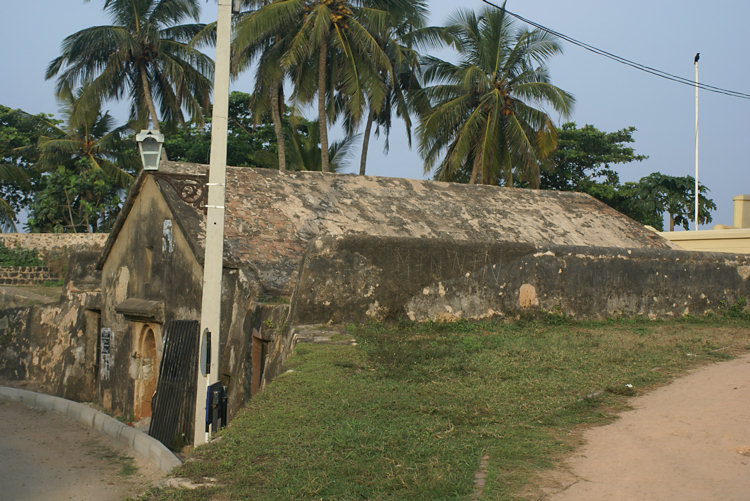 Galle gunpowder magazine for Utrecht Bastion in Sri Lanka
Dolphin and Blue Whale watching
If you are on holiday in southern Sri Lanka during December to April you may be able to go on a Blue Whale and Dolphin spotting boat trip. You will not see them breaching or tailing because they are on a mission to get to the feeding and mating grounds. They are in a hurry so all you can expect to see id their backs breaching the surface as they gulp down a breath of fresh air before they go back down to the depths. Blue whales are the most common whale spotted by tourists. They can can grow up to 100 feet (30 metres) long and weigh almost 200 tons. That is the equivalent to 200 BMW mini vehicles. They between 80 to 90 years old.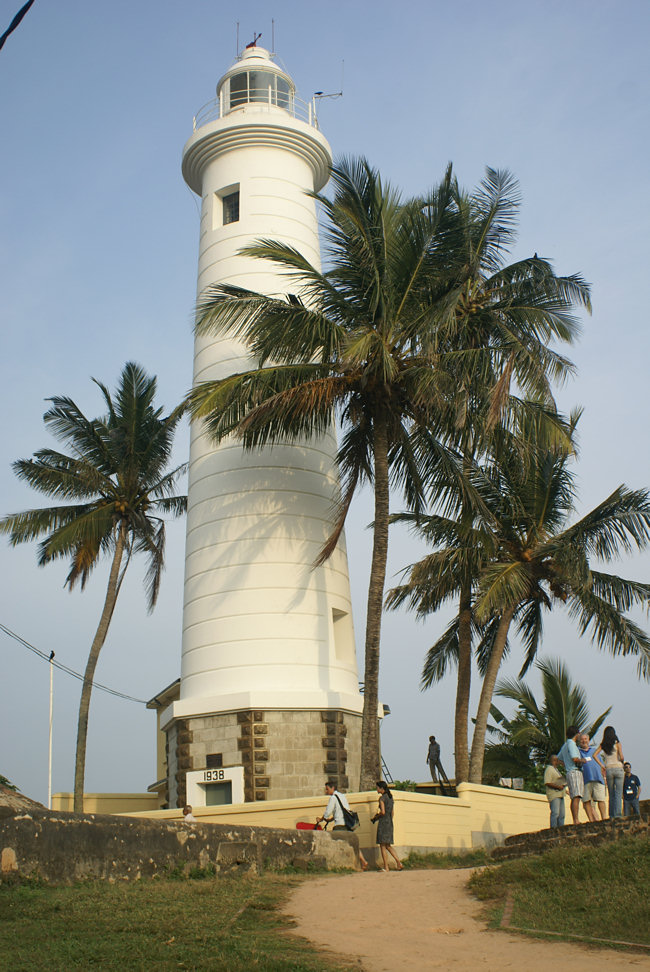 Galle Lighthouse at Utrecht Bastion in Sri Lanka
Travel books