Colombo Galle Face Hotel in Sri Lanka
This activity should be on the top of the list of things to do for any visitor to Colombo, capital of Sri Lanka. Watching the sun dip into the Indian Ocean whilst enjoying a gin and tonic, cocktail or a local Sri Lankan Lion beer is a great way to end a day of sight seeing.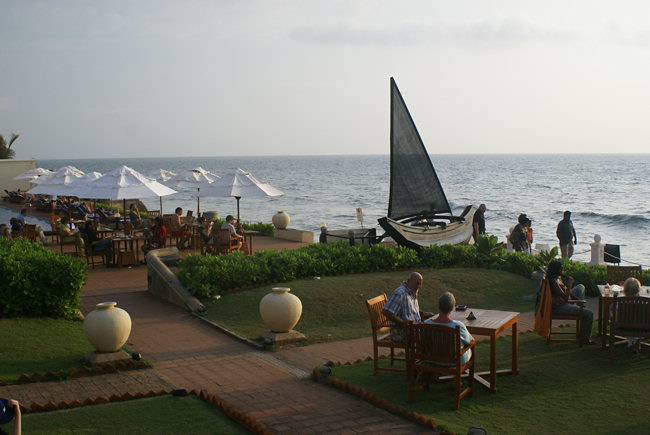 Colombo Galle Face Hotel Sundowner patio getting ready for the Sunset
The best place to do this is at the Galle Face Hotel veranda. It is open to non residents. Get there early as tables go quickly. It is a very popular evening activity.
Traditionally the British during the Ceylon colonial period in Sri Lanka's history would drink Gin and Tonic whilst watching the sun go down. The quinine in the tonic water would help protect them from the effects of malaria. It was a fun way to take your medicine. Coca-Cola started off as an upset stomach medicine. So as a medicinal drink Tonic water is not on its own. I had to follow with tradition by ordering a few gin and tonics from the terrace bar.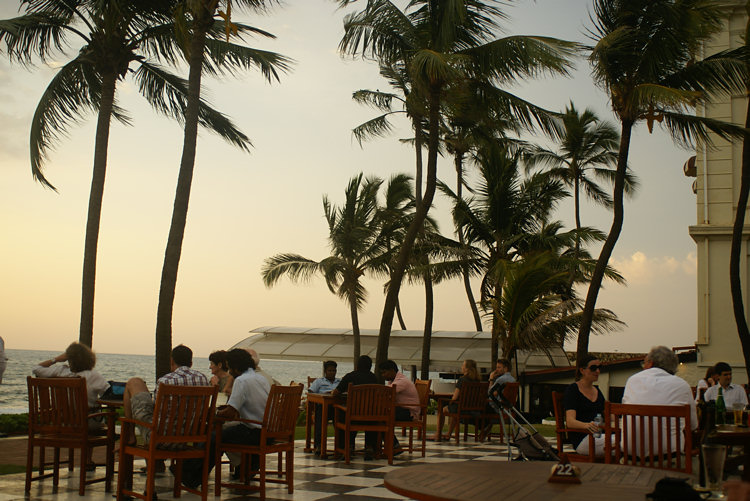 Colombo Galle Face Hotel Sundowner waiting for Sunset drinking Gin and Tonic
As Sri Lanka is an island, with a vast expanse of ocean either side of it, there is nothing to stop the wind. Near the coast there is normally a cooling breeze blowing through the palm trees. It is very welcome after having spent the day sightseeing in the hot dusty city of Colombo. I cannot think of a better way to unwind than to watch the sunset on the patios of the Galle Face Hotel. It is a great memory that will stay with me.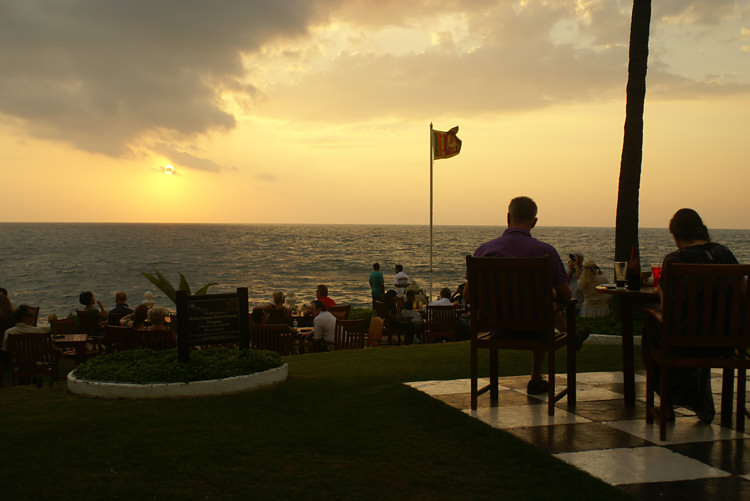 Sundown on the patio of the Galle Face Hotel in Colombo Sri Lanka
Travel books