Colombo to Kandy Railway Train Journey
There are many ways to travel from Colombo to Kandy, taxi, bus, tuk-tuk, rental car (although that is a bad idea) and the most popular the Train. The train to Kandy goes from Colombo Fort railway station. There is one big problem with going by train. It is too popular.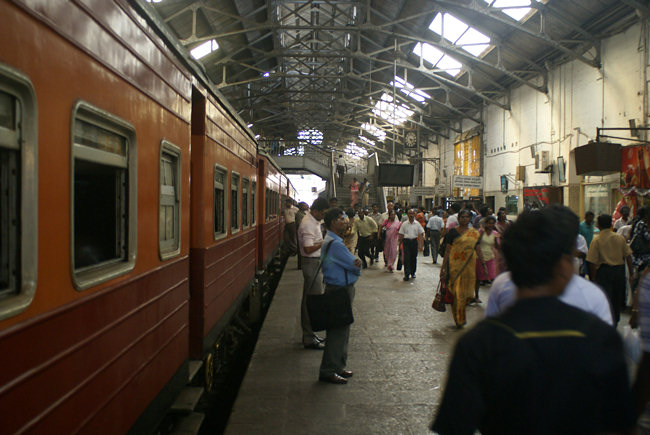 Colombo Fort Railway Station to Kandy Train Journey
They have only a few 1st class air conditioned observation railway coach seats available. You have to book them in advance. These train tickets are normally all sold out three or four days before departure your departure date. At present there is no way to book them on the internet.
The phone number that is given is only manned at certain times and even then it just rings and rings. You need to find some way of getting to the Colombo Fort advanced ticket office at least five days before you want to catch your train. One option would be to contact your hotel if you are staying in Colombo and see if they could make some arrangements.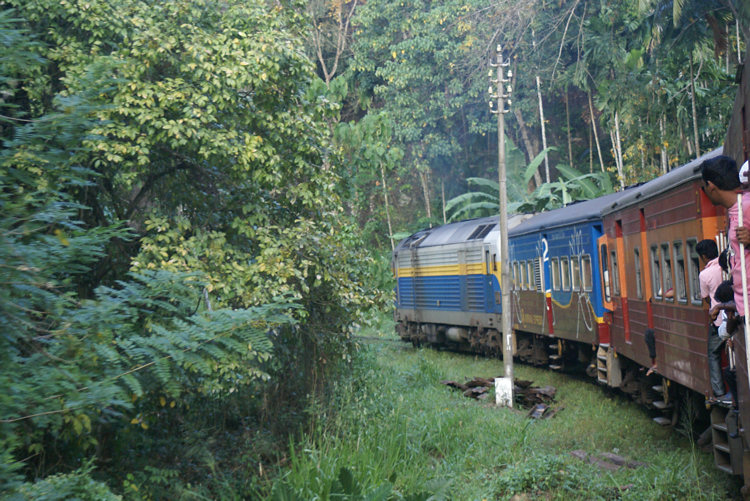 Colombo to Kandy Train Journey through the Sri Lankan Jungle
If like many tourists you fail to get a 1st class rail tickets it is not the end of the world. The second class carriages are okay. They have a sort of air conditioning. All the windows are wide open and when the train is underway there is a cooling breeze circulating inside the carriage. As you get nearer to Kandy the temperature gets noticeably cooler because of the higher altitude. The seats are all reserved so you will not have to stand. The tickets are ridiculously cheap. There is a buffet car where you can buy drinks and snacks.
The toilets on the train are not the cleanest so try to use those at Colombo Fort railway station. The normal toilets for locals are the hole in the ground type. There are special cleaner western style ladies and gents toilet for tourists. If it is locked you have to go to the station master's office and ask for the key.
It is a great train journey. The views of lush jungle surrounding acres of rice paddy fields are enchanting. All the Sri Lankan trains are now diesel which is a bit of a shame. I would have loved to have been taken up to Kandy by a steam train. It would have added to the tourist experience. If the Sri Lankan railways boss reads this, go on a fact finding mission to the UK and see how steam is alive and kicking.
The journey goes through some rocky canyons and there are some great views of waterfalls in the distance as you get closer to Kandy from the right hand side of the coach if you are facing in the direction of travel. As you go through some of the lower Stations you will see signs showing when certain parts of the track were built by the British. Most were over 120 years ago.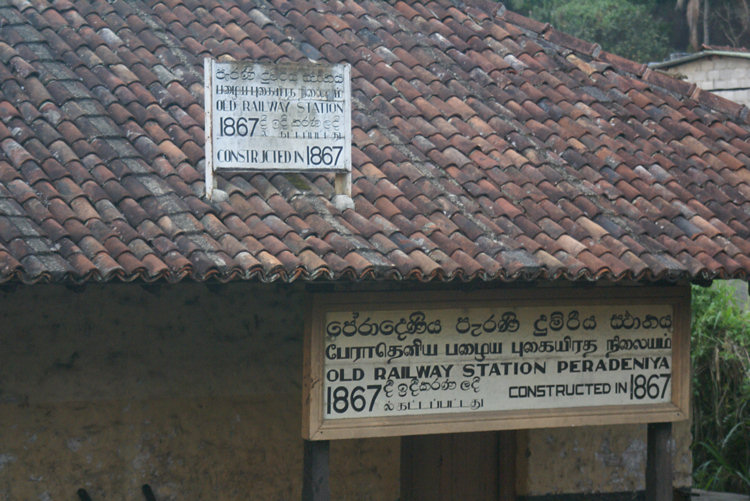 Colombo to Kandy is a Victorian Railway Line built around 1867
Travel books